When it comes to buying vitamins, health food or organic products, Swanson Vitamins has it all. So when they contacted me about offering a $100 shopping spree to She's on the Run readers, I couldn't say no. Ever the thrifty gal, I love how Swanson offers discounts on nearly everything. So with $100, you're sure to ...
Happy Thursday! So I took a longer vacation from blogging than I'd hoped, but today I just had the itch to write. This summer has turned out 10 times busier than I thought it would be. Remember those carefree summer days from childhood? Yeah, what are those? :)  Nearly every weekend we've had plans. Weekdays ...
On any normal day for lunch, I'm usually eating a pasta/quinoa salad, soup, vegetable salad or a sandwich. Same old, same old (unless I get lucky with leftovers from the night before). What I'm not eating is lobster ravioli, turkey burgers or chicken pizzas. But those are exactly the types of meals I've been eating ...
As someone who listens to music on the run, in the car, at work and nearly everywhere else, I get so sick of the same tunes. Although I resisted at first, I've been getting really into Spotify lately (I thought Pandora was the best thing ever). Since joining a month ago, I've discovered some great ...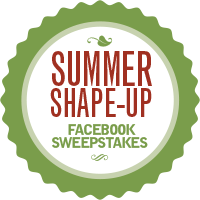 Sunday already!? I hope everyone had a fabulous weekend. For me, it's the first weekend that's entirely felt like summer. On Saturday we visited the Appleton Farmers' Market and grilled out. Today we celebrated Father's Day by golfing in Appleton and going out to brunch. I can't wait for all the festivals, parties and weddings ...
Today has been a great day (minus the hour it took to get home). There must have been an accident on the interstate because that is a new record by 10 minutes. What kept me going during the long ride home was the excitement of my first intermediate yoga class. I signed up as part ...
She's alive! This week has flown by with work, running and everything in between. So without further ado, he's what I've been up to lately. 1. I had no idea yesterday was National Running Day! It was pretty dreary around these parts, so I didn't get to run outside. But every chance I get I'm hitting ...