Sunday already!? I hope everyone had a fabulous weekend. For me, it's the first weekend that's entirely felt like summer. On Saturday we visited the Appleton Farmers' Market and grilled out. Today we celebrated Father's Day by golfing in Appleton and going out to brunch. I can't wait for all the festivals, parties and weddings coming up this summer. It's definitely my favorite time of the year.
In addition, summer is also the best time of year to shape-up (bikini season, need I say more?). Since getting healthy is top of mind for a lot of people, I thought this would be the perfect opportunity to introduce my partnership with Diet to Go. This is a meal delivery system that one of my good friends told me about. Since I am a working woman who is crazy busy (aren't we all?), I was really interested to see how meal delivery systems worked and if they would save me any time. Since I just started trying the meals, you won't see a review of those until later. But I did want to share all the exciting promotions going on with Diet to Go (you can win meals and other fun prizes).
Diet-to-Go wants to inspire YOU to make tangible changes and achieve your weight loss goals with a little common-sense. They've planned some great June activities for their summer shape-up to help you stay healthy and lose weight during the fun summer season.
Join in on any one of these exciting online opportunities for a fun summer shape-up and your chance to win great prizes!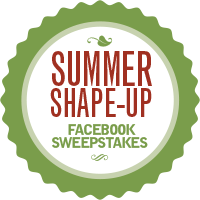 Facebook Sweepstakes: They are excited to announce their June summer sweepstakes, which will give you a chance to win up to one month of free meals! Like them on Facebook for your chance to win!! For sweepstakes details and official rules, visit their Sweepstakes Page, or ENTER HERE.
Twitter Chat: Join us Tuesday, June 18 at 9-10 p.m, (EST) for a Twitter chat to discuss common-sense methods and practices YOU can use to stay fit and get your summer shape-up on. Use the hashtag #diettogo to join.  1 randomly drawn chatter will win a Fitbit Flex Wristband.  3 randomly drawn chatters will win a week of free meals.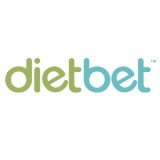 DietBet: DietBet is a great way to get motivated to lose weight and get fit. How does DietBet work? Join a bet by putting $25 in the pot. You then have 4 weeks to lose 4% of your body weight, and if you reach your goal, you split the pot with other winners.
Diet-to-Go will be hosting our very own DietBet: Diet-to-Go's Summer Shape-Up, which will give YOU the opportunity to win money for losing weight. In addition to splitting the pot, they will give all winners a $50 gift card to use towards the purchase of any 7-day meal plan! Click here to join and take advantage of this incredible opportunity!
"Common-Sense Healthy Living" on Google +: Looking for a place to get real healthy living tips, weight loss ideas that actually work, recipes and much, much more? Then join their fun Google + community, where people just like you share what's worked (and what hasn't worked) for them. You can come be a part of this fun community on Google + by clicking here.
As part of being a Diet to Go ambassador, I'm able to give all She's on the Run readers a special discount: $50 off your first week of meals! If you're interested, use this code:
Stay tuned with more exciting promotions!
Liked this post? Then check out these:
4 Responses to "Diet to Go Summer Shape-Up"