Archive for the 'Giveaway' Category
When it comes to buying vitamins, health food or organic products, Swanson Vitamins has it all. So when they contacted me about offering a $100 shopping spree to She's on the Run readers, I couldn't say no.
Ever the thrifty gal, I love how Swanson offers discounts on nearly everything. So with $100, you're sure to get a ton of product. Here are some of my faves that I've ordered time and time again.
These days, my vitamins of choice are Biotin and Vitamin B-12. I used to take a multi, but I thought it was overkill with all the fruits and vegetables I eat. I've tried other brands of Biotin ($3.79) before, but Swanson's is my favorite. I can definitely tell when I'm taking it (because my nails feel stronger) and when I'm not. I also like taking B-12 ($4.79) because I feel like it increases my energy.
Swanson's also has a plethora of bath, body and beauty products.  One of my favorite brands is Burt's Bee's. I am addicted to their lemon butter cuticle cream. I slather it on every night because these Midwest winters wreak havoc on my cuticles. Only one little jar ($5.99) lasts me about a year, and it smells like a lemon bar. I also just discovered their honey, almond and shea body butter ($12.99), which is rich, thick and smells heavenly.
Another skincare secret of mine is Biore's Deep Cleansing Pore Strips ($7.43). I've been using these since high school. They may look really funny and I may have to hide in the bathroom while I have them on, but they work super well.
I also love that Swanson carries food. Bob's Red Mill is another one of my go-to brands. I love their oats, flaxseed and especially their quinoa ($10.49). I actually used it this weekend to make a fantastic quinoa fruit salad.
And now it's your turn! You have until Midnight on Tuesday, December 17, 2013 to enter. Good luck!
Sunday already!? I hope everyone had a fabulous weekend. For me, it's the first weekend that's entirely felt like summer. On Saturday we visited the Appleton Farmers' Market and grilled out. Today we celebrated Father's Day by golfing in Appleton and going out to brunch. I can't wait for all the festivals, parties and weddings coming up this summer. It's definitely my favorite time of the year.
In addition, summer is also the best time of year to shape-up (bikini season, need I say more?). Since getting healthy is top of mind for a lot of people, I thought this would be the perfect opportunity to introduce my partnership with Diet to Go. This is a meal delivery system that one of my good friends told me about. Since I am a working woman who is crazy busy (aren't we all?), I was really interested to see how meal delivery systems worked and if they would save me any time. Since I just started trying the meals, you won't see a review of those until later. But I did want to share all the exciting promotions going on with Diet to Go (you can win meals and other fun prizes).
Diet-to-Go wants to inspire YOU to make tangible changes and achieve your weight loss goals with a little common-sense. They've planned some great June activities for their summer shape-up to help you stay healthy and lose weight during the fun summer season.
Join in on any one of these exciting online opportunities for a fun summer shape-up and your chance to win great prizes!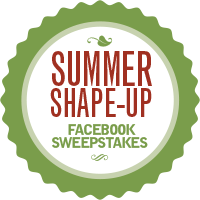 Facebook Sweepstakes: They are excited to announce their June summer sweepstakes, which will give you a chance to win up to one month of free meals! Like them on Facebook for your chance to win!! For sweepstakes details and official rules, visit their Sweepstakes Page, or ENTER HERE.
Twitter Chat: Join us Tuesday, June 18 at 9-10 p.m, (EST) for a Twitter chat to discuss common-sense methods and practices YOU can use to stay fit and get your summer shape-up on. Use the hashtag #diettogo to join.  1 randomly drawn chatter will win a Fitbit Flex Wristband.  3 randomly drawn chatters will win a week of free meals.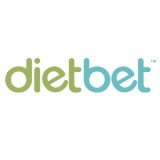 DietBet: DietBet is a great way to get motivated to lose weight and get fit. How does DietBet work? Join a bet by putting $25 in the pot. You then have 4 weeks to lose 4% of your body weight, and if you reach your goal, you split the pot with other winners.
Diet-to-Go will be hosting our very own DietBet: Diet-to-Go's Summer Shape-Up, which will give YOU the opportunity to win money for losing weight. In addition to splitting the pot, they will give all winners a $50 gift card to use towards the purchase of any 7-day meal plan! Click here to join and take advantage of this incredible opportunity!
"Common-Sense Healthy Living" on Google +: Looking for a place to get real healthy living tips, weight loss ideas that actually work, recipes and much, much more? Then join their fun Google + community, where people just like you share what's worked (and what hasn't worked) for them. You can come be a part of this fun community on Google + by clicking here.
As part of being a Diet to Go ambassador, I'm able to give all She's on the Run readers a special discount: $50 off your first week of meals! If you're interested, use this code:
Stay tuned with more exciting promotions!
Pasta + Healthy. Yes, there is such a thing. At our Noodles & Company tasting a few weeks ago, we tried some of their new menu items, including some of their healthful salads. But if you're looking for something that won't break the calorie bank, you have more options that just soup and salad. Their Whole Grain Tuscan Linguine has less than 500 calories per serving.
Here is the EXACT recipe for the Tuscan Linguine they serve in their restaurants. Feel free to add additional vegetables as you wish (like broccoli) for added nutrition.
Whole Grain Tuscan Linguine
From Noodles & Co.
Serves 4-6
1 lb whole grain linguine, cooked al dente
3 Roma tomatoes, sliced into ½ moons
1 red onion, cut into julienne strips
2 cloves garlic, chopped
1 bunch fresh baby spinach leaves
2 tablespoons olive oil (includes enough to coat the cooked noodles & chicken)
1 white wine ( or white balsamic vinegar)
Salt to taste
1 tablespoon each fresh chopped basil, oregano, rosemary leaves and Italian parsley
Cracked black pepper
½ tablespoon fresh lemon juice
Shaved Asiago cheese
4 chicken breasts, marinated & grilled
Cook the pasta to al dente. Drain, then toss with 1 T olive oil and set aside.
Chop the garlic, cut the tomatoes, slice the onions, de-stem the herbs, chop and set aside.
Marinate chicken breast with lemon juice, salt, pepper, rosemary leaves & garlic, place in fridge for 30 minutes. Grill just before you prepare the pasta. Let rest, slice and toss into pasta.
Put the olive oil in a large sauté pan. Heat pan to hot, but not smoking. Add garlic and onions. You should hear a sizzle. Stir and deglaze with white wine or white balsamic vinegar. Add pasta and chicken, toss to coat. Add tomatoes, toss then add fresh spinach. Add herbs, lemon juice and salt & pepper to taste. Place on platter and garnish with shaved Asiago cheese.
Giveaway!
If you thought restaurant secrets were enough, I have another surprise for you. Noodles & Co. has offered to give 1 lucky She's on the Run reader 2 vouchers for FREE Noodles/Salad/Soup — whatever you want! All you have to do to enter is leave a comment telling me what you'd order (may I suggest their Japanese Pan Noodles? This is my new fav). I'll choose a winner on Sunday, April 14, 2013.
Good Luck!
Disclaimer: Noodles & Co. gave me 2 vouchers for my review. I was not given the product in exchange for a positive review. All opinions are my own.
1. Happy Pi Day! I unfortunately won't be having any pie today. I caught the nastiest bug and my taste buds have gone into hiding. During times like these, only a few foods will do.
Campbell's Chicken Noodle Soup is the only thing that brings be back to health (that and JELL-O and orange juice). Please tell me I'm not the only one who morphs into a 5-year-old when I catch a cold.
2. But if I were eating pie, I would definitely make this Chocolate Cherry Pie (via Taste of Home). You can make a full-size pie or these cute mini pies.
3. Guess who had their second 1st birthday party? Tristan! This one was for his "friends."
Baby T fell down right before the party, which is why he has that pink line on his forehead. Other than a minor injury, that kid had a great time.
4. Thanks to everyone who entered the Le Creuset French Oven Giveaway! And the winner is:
Congrats, Shannon! Please send your address to me at Alysha@Shesontherun.com by Saturday, March 16 and I'll make sure your new French Oven is on its way! If I don't hear from you before then, a new winner will be chosen.
Question: When you have a cold, what do you do to make yourself feel better?
Oh la la. When it comes to cooking, nothing has changed my life quite like Le Creuset. I hinted to the giveaway yesterday in this Cranberry Swirl Bread post. For the past month, I've used Le Creuset's 5 qt. Oval French Oven more than anything else in my kitchen.
My cherry red oven has also made its Milwaukee Journal Sentinel debut in Sunday's paper. I used it to make and display a creamy stovetop mac and cheese. Baby Tristan loved it (and the kid in me did too).
The feature I love most about this Dutch oven is that you can go directly from the stovetop to the oven because it's made of heavy-duty cast iron. So a mac and cheese that you finish in the oven to crisp up the top would be perfect. In addition to three batches of mac and cheese (yes, we've been on quite a kick lately), we've also made a venison loin with roasted vegetables, Ginger and Pear Butternut Squash Soup and gumbo (to name a few).
Besides how gorgeous it is (seriously, I leave it on my stove 24/7 — it's way too pretty for a cupboard), it also distributes heat evenly, features ergonomic handles and the interior enamel resists chipping and cleans easily. Other features include:
Colorful, long-lasting exterior enamel resists chipping and cracking; interior enamel is engineered to resist staining and dulling
Sand-colored interior enamel makes it easy to monitor food as it cooks, preventing burning and sticking
Oversized handles provide even weight distribution and a secure grip
Ergonomic composite knobs are heat resistant to 500°F
Built-in lid stabilizers provide a secure, no-slide fit
The lightest weight per quart of any premium cast iron cookware available
My French oven is the traditional Cherry color, but Le Creuset also offers a variety of stylish hues to match your kitchen perfectly, such as Quince (this cheerful yellow is my new favorite), Dune, Caribbean, Flame, Cassis and much more.
Le Creuset Giveaway!
My Le Creuset French Oven is one of those things that I'll have for 50 years (and leave it to my favorite grandchild in my will). I love it so much and can't wait to offer this cooking experience to one (1) lucky She's on the Run reader! The winner will receive his or her very own Le Creuset 5 qt. Oval French Oven (VALUED AT $270!!). To enter, all you have to do is leave a comment below telling me what you'd make if you won this Dutch oven. Also, you MUST like Le Creuset on Facebook (this will also give you a second entry).
For EXTRA ENTRIES (please leave a comment for each additional entry), you may:
3. Tweet about the giveaway, saying something like, "I entered the @lecreuset #giveaway from @Shesontherun! http://shesontherun.com/?p=3636″
4. Follow me on Twitter @Shesontherun
5. Follow me on Facebook
6. Follow me on Pinterest
7. Follow Le Creuset on Twitter
The giveaway will be open from today until March 14, 2013. Good luck!!!
Disclaimer: Le Creuset has given me this product to review. I was not given the product in exchange for a positive review. All opinions are my own.
Until we hit the 50s in Wisconsin, I'm milking winter baking season for as long as I can. There's nothing like the aroma of warm, fresh bread wafting through your home when there's a foot of snow on the ground (like today). Plus, the athlete in me says I need the carbs to continue my running streak. I've got five days under my belt so far, with two more to go until I hit a week. So far the only thing that's sore is my left bicep (huh!?).
While I'm still hunting for the perfect cinnamon raisin swirl bread, I have found its sweeter cousin, cranberry swirl bread. The bread is so light and airy, which is the perfect vessel for ribbons of sweet cranberries and walnuts. On top is a flaky, buttery streusel topping that will convince you to make a loaf of this homemade goodness yourself.
I made this loaf using my KitchenAid Stand Mixer with dough hook attachment. When it comes to using this kitchen appliance or our 20-year-old bread maker, the KitchenAid is a little hard to beat. Plus, it couldn't be easier to use.
Making Pumpkin Pie Dip in my KitchenAid Stand Mixer
Cranberry Swirl Bread
From Taste of Home
Makes 1 loaf
BREAD:
3 to 3-1/2 cups all-purpose flour
1/3 cup sugar
1 package (1/4 ounce) quick-rise yeast
1/2 teaspoon salt
1/2 cup water
1/2 cup milk
1/3 cup butter, cubed
FILLING:
1 cup chopped fresh or frozen cranberries
1/4 cup packed brown sugar
1/4 cup water
1 tablespoon butter
1 tablespoon lemon juice
1/2 cup chopped walnuts
TOPPING:
2 tablespoons all-purpose flour
2 tablespoons sugar
2 tablespoons cold butter, divided
In a large bowl, combine 1 cup flour, sugar, yeast and salt. In a saucepan, heat the water, milk and butter. Add to dry ingredients; beat just until moistened. Stir in enough remaining flour to form a soft dough.
Place in your stand mixer with dough hook attachment and knead until smooth and elastic, about 5 minutes. Place in a greased bowl. Cover and let rise in a warm place until doubled, about 1 hour.
Meanwhile, in a small saucepan, combine the cranberries, brown sugar and water. Cook over medium heat until berries pop, about 15 minutes. Remove from the heat; stir in the butter, lemon juice and walnuts. Cool.
Punch dough down. Turn onto a lightly floured surface; roll into a 20-in. x 10-in. rectangle. Spread filling to within 1/2 in. of edges. Roll up jelly-roll style, starting with a long side; pinch seam to seal. Place in a greased 9-in. x 5-in. loaf pan.
For topping, in a small bowl, combine flour and sugar; cut in 1 tablespoon butter until crumbly. Melt remaining butter; brush over dough. Sprinkle with topping. Cover and let rise until doubled, about 40 minutes.
Bake at 350° for 40-45 minutes or until bread sounds hollow when tapped. Carefully remove from pan to a wire rack to cool.
Giveaway Winner!
Thanks to everyone who entered my Edgeware Grater and Zester Giveaway! The Winner is:
Congrats, Carol! Please send your address to me at Alysha@Shesontherun.com and your zesters will be on their way! For those of you who didn't win, I have my biggest giveaway ever coming up tomorrow. Here's a little hint.
Question: What's your favorite thing you'll miss about winter? Besides baking, I'll miss the soup :)
Today may be just any old Monday, but this one is extra special. It's the fourth day of my running streak (running 4-5 miles a day). Even while training for the Fox Cities Half Marathon, I never ran more than two days in a row. I would always break my runs up with cross-training or weight lifting. I've never thought much about running streaks before, but I want to make it a whole week (only 3 more days to go!).
Yesterday something really exciting happened. My nephew Tristan made his Milwaukee Journal Sentinel debut! My Gatherings column was all about throwing a child's first birthday party. I made Tristan a Cookie Monster cake which he gobbled up with a vengeance. Since this was a mock party for the paper, he's getting two more birthday parties (one thrown by mom and the other by grandma). What a lucky kid! You can read the article here.
As most of you know, Brenton and I love to get crafty. This fall we made a crate coffee table via Pinterest.
Here's our new project:
Yes, I'm actually going to try my hand at reupholstering this older-than-the-hills chair. I had to convince my mom to part with it, but she finally agreed. An no, we never sat on this chair. It had a throw on it, so none of us knew it was in this bad of condition. On a positive note, I can't possibly make it look any worse! See, even Oliver didn't want to go near it:
Don't forget! You have until Wednesday to enter my ultimate Edgeware Grater and Zester giveaway!
Question: What's your longest running streak? Have you ever refinished/reupholstered anything?